NEW VIDEOS POSTED!
New videos posted in the MEDIA section of milnarik.com by INNOVATA, Cosmopolitan Tuba Quartet, Brass Planet and Cirkestra! Hope you like them! Enjoy!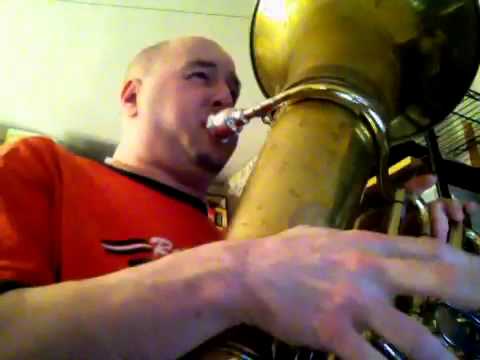 GLORIA by Sanae Kanda
written in loving memory of Gloria A. Milnarik  November 1, 1942 - November 11, 2013 Performed by Michael S. Milnarik, tuba & Sanae Kanda, piano Performed on April 4, 2013 @ Salem State University AUDIO HERE
4 tags
FIRE DANCE by Sanae Kanda
Fun tune… FIRE DANCE by Sanae Kanda from our recital at Tufts University on March 12, 2013. AUDIO HERE
One of the problems with education...
There are many, many GREAT teachers teaching today, we all know some amazing ones that have touched our lives in a very positive way.  However, one of the problems with education is WHO is graduating from our colleges and universities.  In some institutions the standard is extremely low and as long as a student passes the required coursework and pays their tuition bills - they receive a...
It's never too early to start practicing!
I was first introduced to Japanese bands like these about 4 years ago. This is EL. E. MEN.TARY. SCHOOL!! I know college students that can't even play major scales!! Check THIS out!
tubaman1 asked: Who were you tuba influences as a student
Be a great teacher...
A true educator teaches by example.  They have practical real world or "hands on" experience in their area of expertise and they teach others "how" by having been successful in their given area.  Education is saturated with personal agendas, self preservation, politics and financial gain.  Subject matter is becoming more often taught based on theory, rather than from first...
WGBH Interview about Boston Tuba Christmas
Interview on WGBH Boston 11/21/12 about Boston Tuba Christmas
Boston TubaChristmas
Saturday, November 22, 2012 Details, locations and directions… www.bostontubachristmas.com
48 HOURS UNTIL #7! :) →
IT'S coming... [muhhhoooowaaaa!] ;) →
Public Concerts at the Cosmopolitan Tuba Euphonium... →
(These concerts are included for participants.)
2 tuba and 1 euphonium spots left!
Don't miss out!  Contact us immediately!  admissions@c-tew.com  Various payment options available!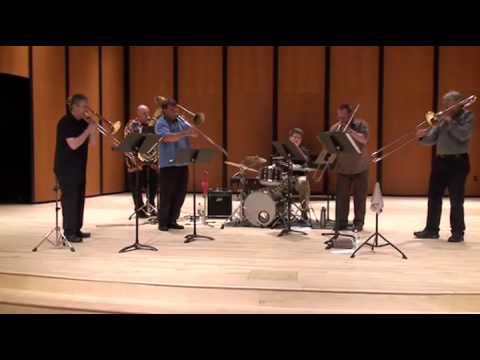 CAMPUS PHOTOS ADDED to the Cosmopolitan Tuba... →
INNOVATA - "Where" by Sanae Kanda ...
CELLPHONE RECOMMENDATION
I love it when I find a product that works really well for what I need. I was looking for a cellphone a little over a year ago and bought an HTC Thunderbolt, after a long wait for it's release. Why?  Because, as a techno geek, this phone should have been amazing if it did everything they said it would do. It didn't. I talked Verizon in to letting me trade it in on another model because...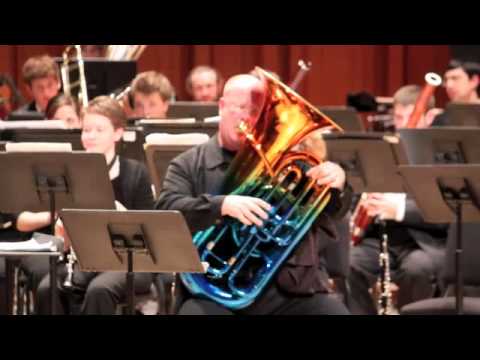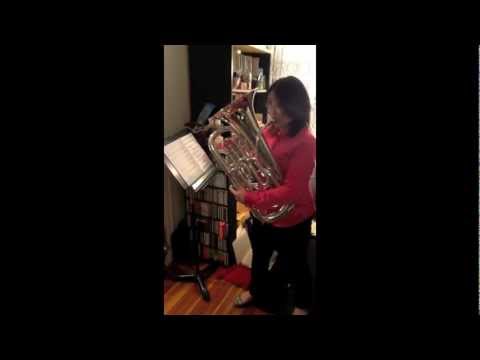 Had some fun with my tuba... →
FREE Manuscript Paper! Help Yourself! →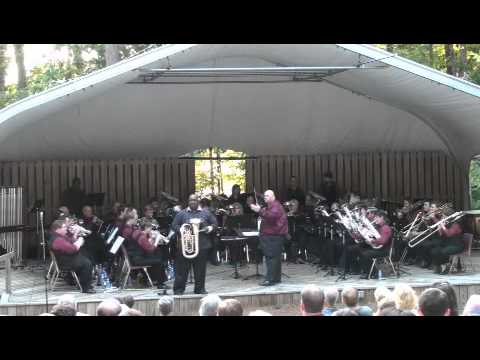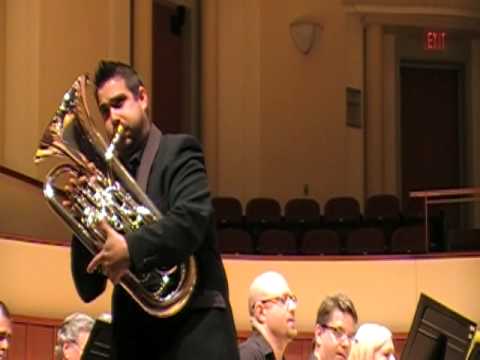 5 tags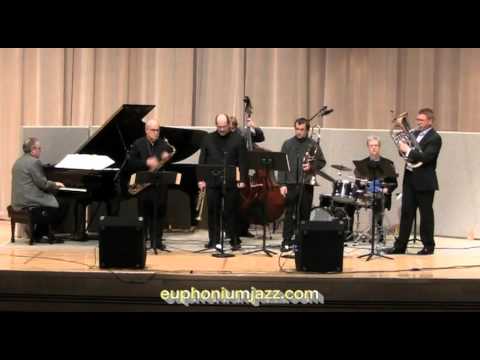 murgatroid asked: thanks for following!
7 tags
DO!
DO!  It's the difference between "thinking" you know something and eventually KNOWING something!  I often say "The older I get the more I realize how much I DON'T KNOW!"   This blog post came about because I have recently been reflecting on a couple of specific things that, looking back upon, I can see clearly where I was (developmentally) when I began doing...
"You can keep waiting…forever…but, the pan doesn't get hot..."
– Michael S. Milnarik
Doing What it takes. (Part 2) Going beyond...
It is so important, paramount actually, to go beyond the "four walls" of your school to gather experience as a performer.  There are an incredible number of music schools or music departments in the United States - each having varying degrees of offerings - that are pumping out people with degrees each year.  Again, the misconception by many is that having a degree in music means...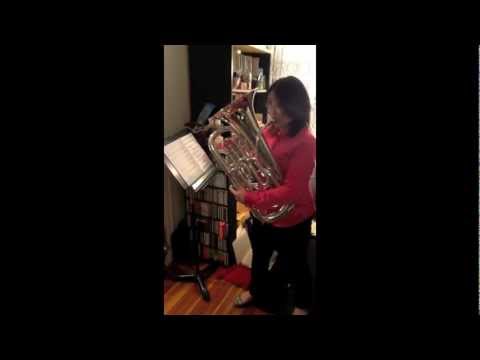 Methods Of Shipping A Tuba
Recently there was a discussion on one of the tuba bulletin boards about the methods of shipping a tuba.   I've shipped a significant number of tubas and euphoniums through my business TubaStudio.com  In my experience the best methods of shipping a tuba are through AMTRAK, Greyhound or a trucking company.  This advice is all based on personal experience and will vary from person to...
Be a part of a great CD project!! Check it out!! →
Two CDs featuring the music of Sanae Kanda, performed by Innovata Brass; Cosmopolitan Tuba Quartet; Roland Fröscher (euphonium); Adam Frey (euphonium); Michael S. Milnarik (tuba); and Sanae Kanda (piano).  Watch the video at the link to hear examples and to learn more.  Only 7 days left before the campaign runs out!  Tell your friends and contribute TODAY!  Donations can be as little as $1.00!...
4 tags
Doing what it takes. (Part 1)
The older I get, the more I see students that think music is a great area to go into, but are not willing to do what it takes to become successful in this career path.  There seems to be some sort of misconception that if you are accepted into a college for music, at the end of your degree the gig fairy shows up and bestows upon you paying opportunities playing your instrument of choice.  This...
"Reflections" by Sanae Kanda Michael...
Cosmopolitan Tuba Euphonium Workshop →
Tubas, Tubas, Tubas!
An article by Michael S. Milnarik How many different keys are tubas made in? Tubas come in four keys BBb, CC, Eb and F. What this means is that for a BBb tuba the fundamental note, or the note that the key of the tuba is based on, is the Bb one octave lower than the Bb below the bass clef staff. The fundamental note of a CC tuba is the the C one octave lower than the C below the bass clef staff....